At TrustSource we are interested in making our users confident. Thus we try to address every question and open our support to everyone. So in case your question is not answered by our fulltext searchable online help, feel free to write an email wither using the mail form within the online help or our support mail address support@trustsource.io
Every mail entered there, will receive a ticketnumber which you may use to associate further correspondence. But please understand that our support agents will prioritize tickets based on the subscription type. Thus enterprise subscriptions will get preference over corporate, over professional over free.
However, if you own any payed relation, you should receive a first resonance on your inquiry within 24hours during west European work days.
How to use the online help?
On each TrustSource screen you find menu options in the upper right corner.

The question mark in the circle is your entry to the online help. Clicking on it will open the online-help window. In the then displayed dialogue you will find a search box that allows to initiate a fulltext search on knowledge base and online-help content. Please note, that you will need to press enter after having entered the keyword you search help for.
The search will present a list of topic titles of which you may choose. by clicking on such a title, you may select the article to be displayed in the help window. This preview allows you to jump back to your results list, using the small black left oriented arrow in the upper left corner of the online-help window. If the article suits your needs, it might be preferable to open it in a new window. In the upper right corner behind the title you will have a link that opens the article in its original location.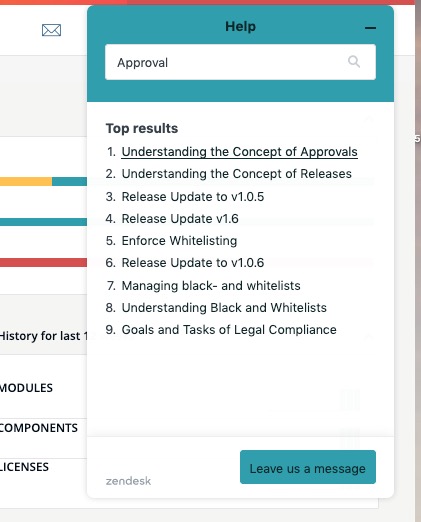 How to get in touch?
If the articles do not answer your question or you are not able to find, what your are searching for, we will be happy to hear from you. Most likely you will not be the only one who has this question, but we did not recognize it as one. So we invite you to contact our support that we may learn about the deficit.
Below the content box you will see a small "leave us a message"-button. This button will present a form where you may send a message directly to our support team. PLEASE NOTE: The more focused your message will be, the faster our support team will be able to help you. It is very likely that someone looks at the message when it arrives. If he feels like being able to resolve it in a few seconds, he might decide to resolve it immediately.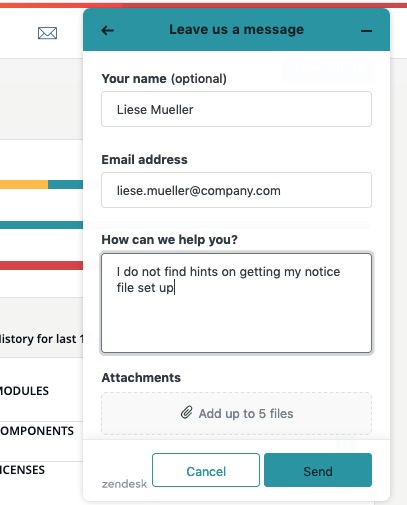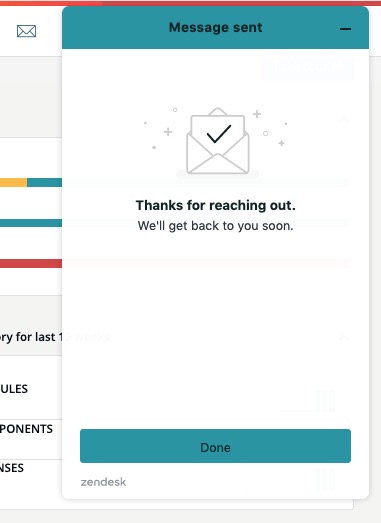 Each message will generate a ticket number. A copy of the request will be sent to you, containing this ticket number. You may use the number in adding information or finally resolving it.
How to access the Knowledge base?
You also may want to t access the knowledge base directly. Point your browser to https://support.trustsource.io and you will see the home page of your knowledge base. The knowledge base is structured in three areas: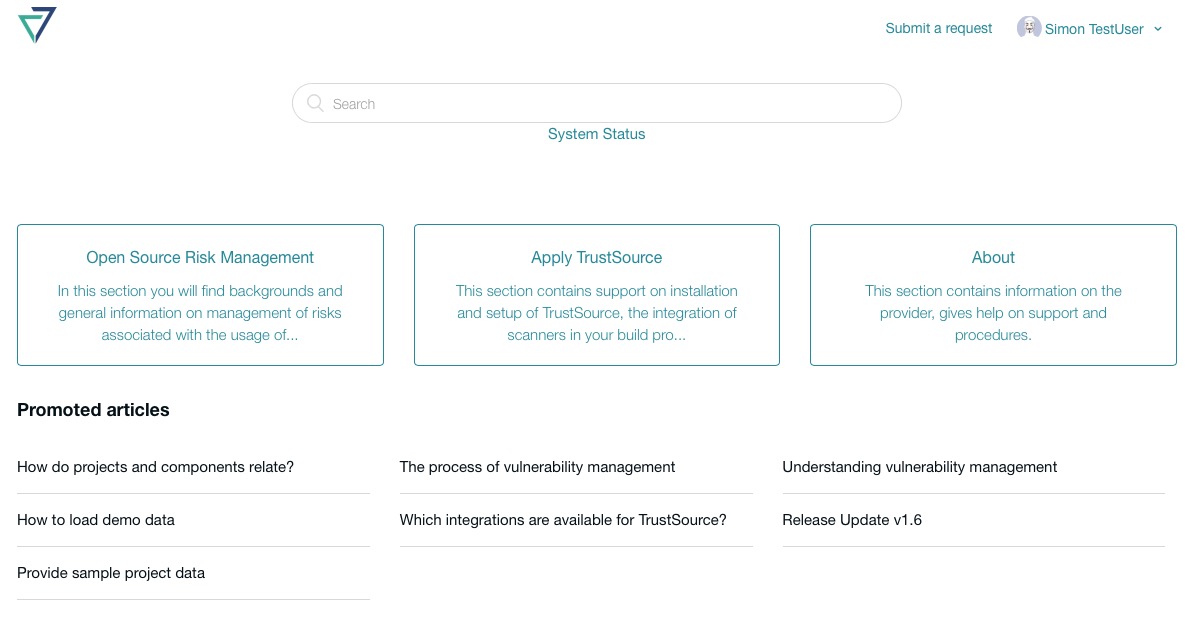 Concepts and Compliance:
This section comprises background information on Open Source compliance and Open Source Risk Management
Using TrustSource:
Here you will find how to's and procedural information about using Trustsource.
News and Events
In this section Updates and release notes are published, information about EACG and its partners as well as events
You may register an account in the help section Currently we did not integrate the accounts, because these accounts are operated by our helpdesk SaaS-provider "zendesk". Technically it would not be a challenge to do this, but for Data Privacy-reasons we decided not to auto-propagete each TrustSource account to Zendesk. Registering is simple and free. Just complete the registration form, confirm your mail address and start using as an identified user.
The benefit of registering would be, that you will be able to see a list and the status of your support requests.we do hope, that this will not be of much relevance to you.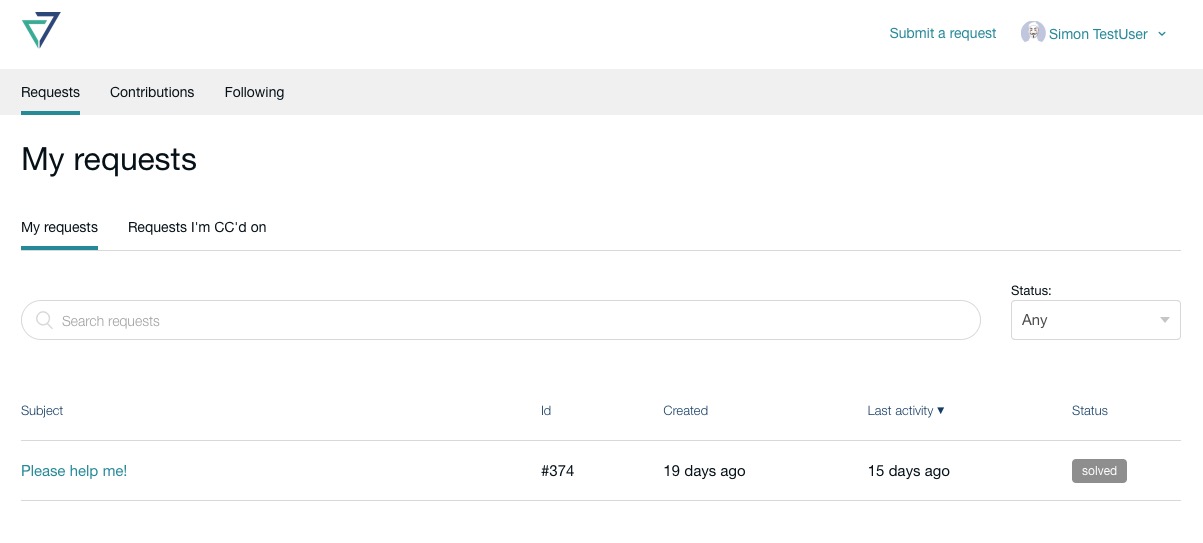 Also you will be able to see your most recent access history, so that you may jump back to a page you saw earlier.