Question:
What if I can't see a module or project my colleagues can see? How can I access the project?
Answer:
The reason for not being able to see a project or module might be access limitations.
In general all projects are visible inside a company to all company members. However, it is possible to limit visibility. This is done by selecting the project or the specific module and adding names in the members list. As soon as one name is added to the members list
To limit the visibility a project manager may add project members. The activity of adding members automatically indicates that the project is not publicly visible inside the company anymore. It will be only visible to the project manager, the assigned compliance manager and the project members.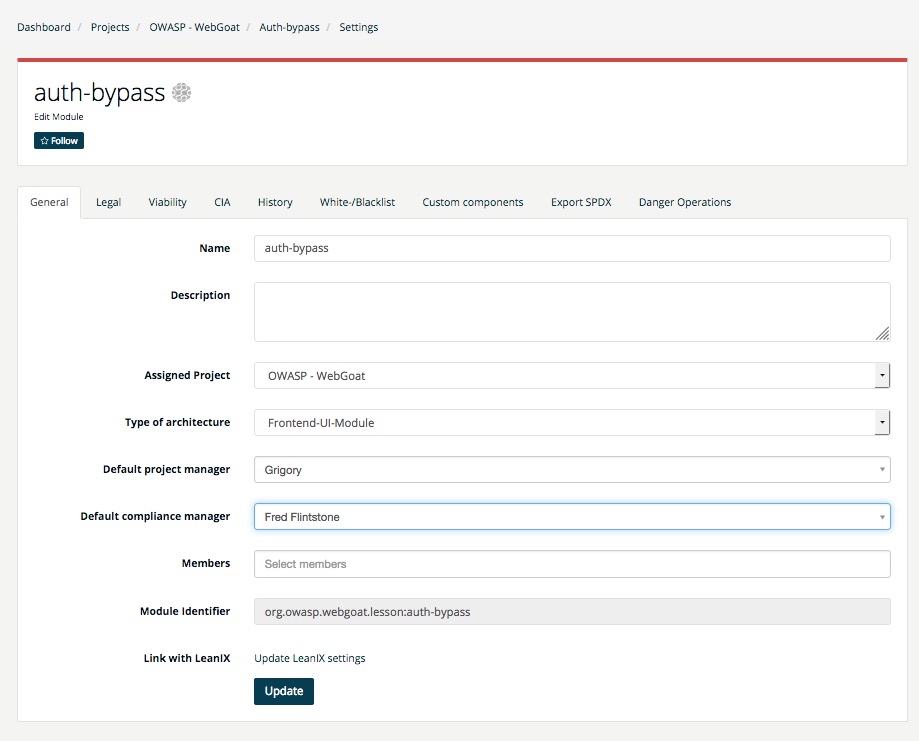 PLEASE NOTE: If you only want to get updated on what is happening in the project, you may want to "follow" the project. Read more under How to stay informed about changes in a project.
If you feel like you should be able to see a module or project, please contact your project manager or product owner. He may add you to the list of members. or revoke all members, thus the project becomes visible to all members inside your company.