If you or your company has a private license, say the YOU-CORP-LIC, that you use to publish your products, some of your packages will refer to this license. To avoid that these packages always are marked with an "unknown" license, we have provided the option to add private licenses.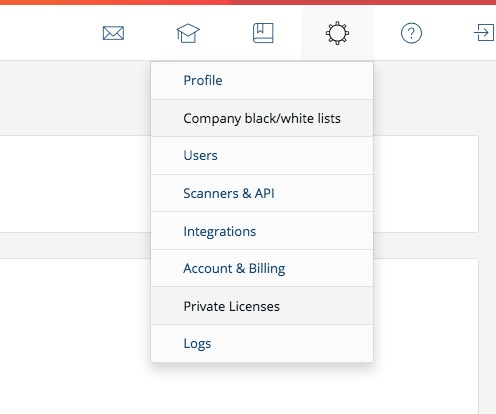 To do so, you must own the role of a Manager or Account administrator. If you do not see the selection in your "Gear"-,menu then you most likely do not have the right role. Please contact your account admin, to arrange that.
Given you have the rights, please select the "Private Licenses" option. You will be directed to a page were all private keys are located. As of today you may register as many keys as you want.
The effect of adding a key here will add this key to your company specific alias list for the commercial license. The commercial license is interpreted as "everything allowed".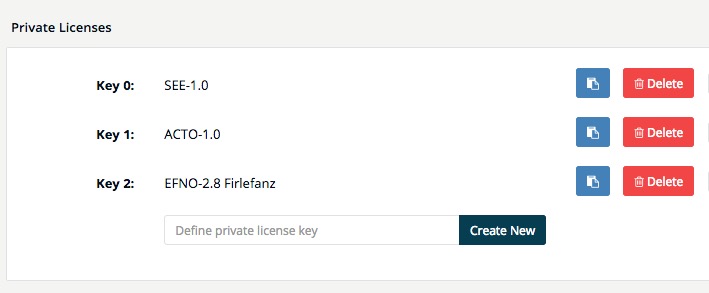 It is planned to provide a detailed record set determining specific criteria, allowing you to add the detailed grants of your private licenses. This would make sense, if you own different licenses allowing you or your customers to do specific things with it.
However if you feel like requiring this feature asap, please write a mail to our support@trustsource.io. We typically find a way to arrange this. One would be to add your license details into the common database, which might be useful in case you provide distributable components.
PLEASE NOTE: All activity (adding, removing) will be logged in the audit log.