(formerly black & whitelists) TrustSource provides two ways to add licenses to or remove from Allow or Deny-lists:
Adding licenses may be done from within the license view of each module. There the context menu of a license allows to right click and push it on the corresponding list, either project or module level.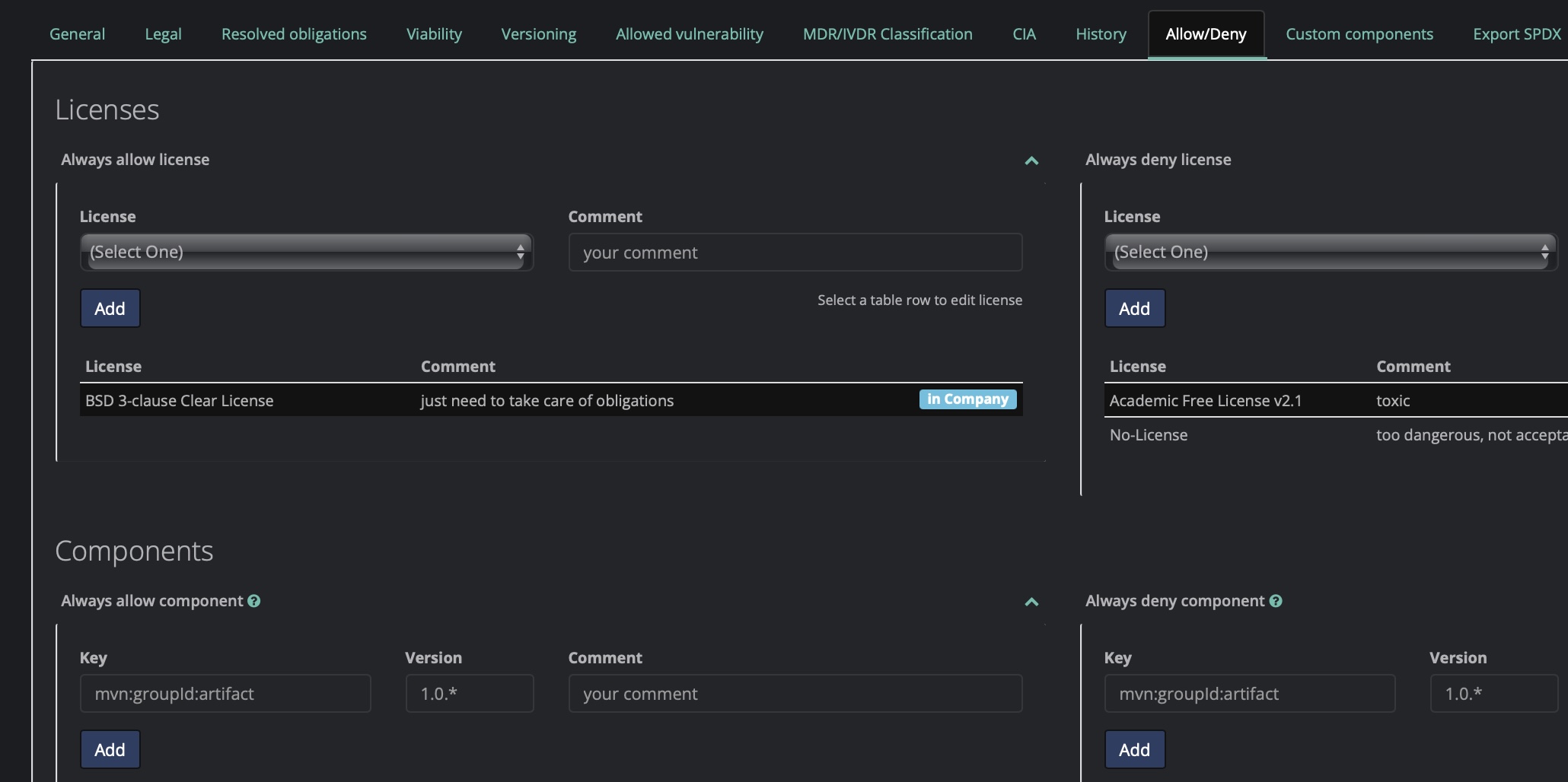 PLASE NOTE: Depending on your role, this might result in an approval request (project manager or developer) or immediately take effect (compliance manager).
Another option is to mark several licenses using the checkmark in front of the license name within the license view and use one of the bulk operations at the top of the list.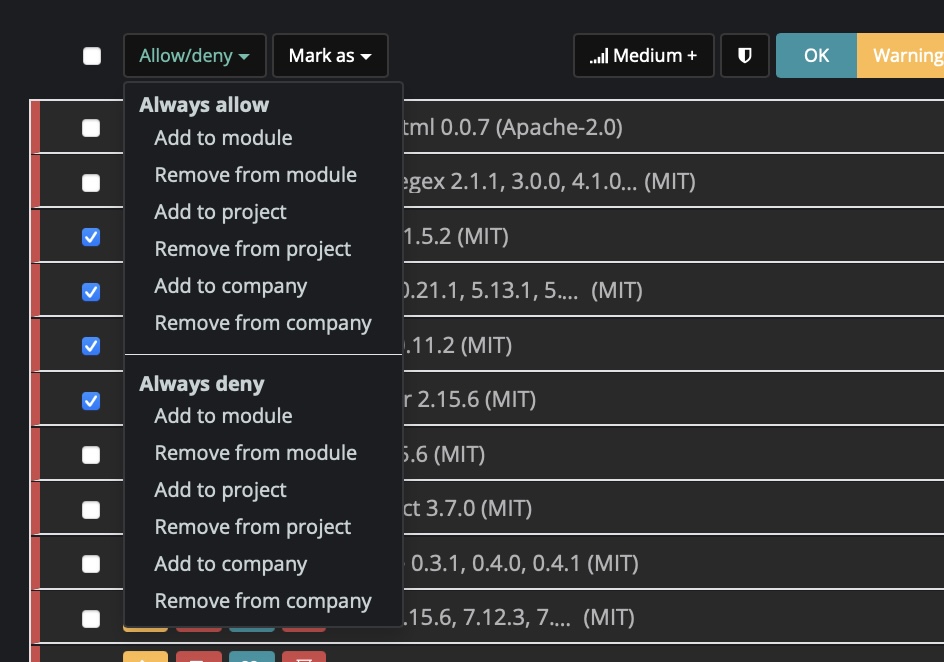 On each card - module or project - you may see and modify such lists when you enter the settings and select the " Allow/Deny-list" tab. You will see the list of selected components as well as licenses for the particular card. Here you also may add and remove licenses directly supported by a type ahead feature.
To improve the understanding of the hierarchical dependencies, behind each license the scope of the list entry is given. Corporate entries are valid for all projects and modules, project scoped entries for all modules inside the project only and module specific just for that particular list. Thus smaller scopes will not appear on larger scoped lists, e.g. module specific entries will not appear on project level.
You may add and remove licenses according to the rights of your role in that company.